Stablishing, Stabilizing and Supporting Churches

Gary Kins, evangelist

Upper Midwest Outreach Mission has planted churches in:


Hewitt, TX



Greenville, TX



Kinross, MI
Led church planting Bible studies at:


Sparta, WI



Wisconsin Rapids, WI
Assisted small churches at:


Sault Ste. Marie, MI (Rosedale, MI)



DeSoto, TX



Black River Falls, WI



La Crosse, WI



Danville, IL
Partnered with Hmong Christian Ministries to plant churches in:


La Crosse, WI



Saginaw, MI



Eau Claire, WI



12 Hmong churches in Thailand.
Gary serves as the missions promoter for:


Southeast Asia Christian Mission (Specializing in Evangelism Beyond Borders and Christian Children Hostels)

Sermon of the Week
A featured sermon outline sermon. Preach the outline verbatim, add additional research of your own, or just use them as a guide. Give glory to the One who is the Author of our salvation and abundant life.
Past sermons can be found in the archives.
The sermon of the week is a free service provided by Upper Midwest Outreach Mission.
If you appreciate this service or have a heart for church planting and nurture of new churches, please consider
supporting the work of U.M.O.M.

UMOM Newsletter Update
If you'd like to keep up-to-date on what's going on with the ministry of UMOM subscribe to the UMOM Newsletter Update. It's free! If you have an e-mail account go to www.egroups.com/group/umom to subscribe. If you'd like a print version just contact Gary and he'll get one to you.


Supporting UMOM

Checks should be made payable to UMOM and sent to:
UMOM
1319 Terrace Green Lane
O'Fallon, IL 62269
For more information about how to support UMOM or SEACM contact Gary at garykins@bigfoot.com


Some Favorite Links
Inspirational Pianist Trevor Mast.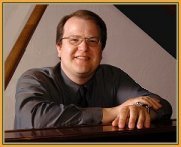 Ed Newman's stories, poems, etc.
Wisconsin Christian Missionary Association.
Mamma.com. The Mother of All Search Engines.
Ask Jeeves! Search Engine.
---